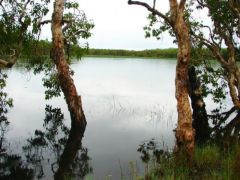 Rainfall: 1100 mm — 1200 mm (44 — 48 inches) average per annum. Good safe reliable seasons.
On the Bureau of Meteorology's rainfall map for the past 36 months, Strathburn Station is at the top of the bright blue (3600-4800mm) area on Cape York, to the west of the large "bite" in Australia's eastern coastline (Princess Charlotte Bay).
See • Australian Bureau of Meterology rain maps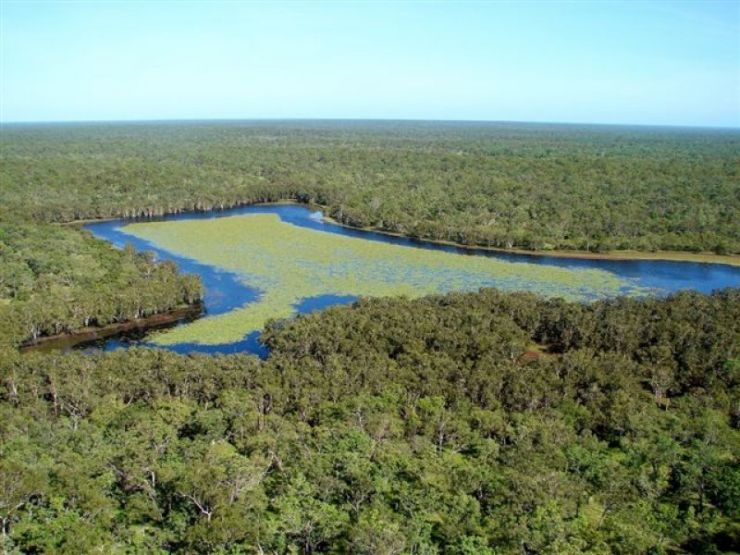 The property features abundant water via the Holroyd, Pretender and Edward River systems, including countless natural waterholes, lagoons and swamps. There are 38 man-made dams and excavated swamps behind wire within the grazing area. On the river systems, Queensland Park and Wildlife Service for Cape York Planning Technical Group has observed:
Strathburn lies west of the Great Dividing Range and contains the upper reaches of two major rivers of the West Coast Peninsula, the Holroyd and the Edward, while the Pretender Creek passes through the North West corner of the property.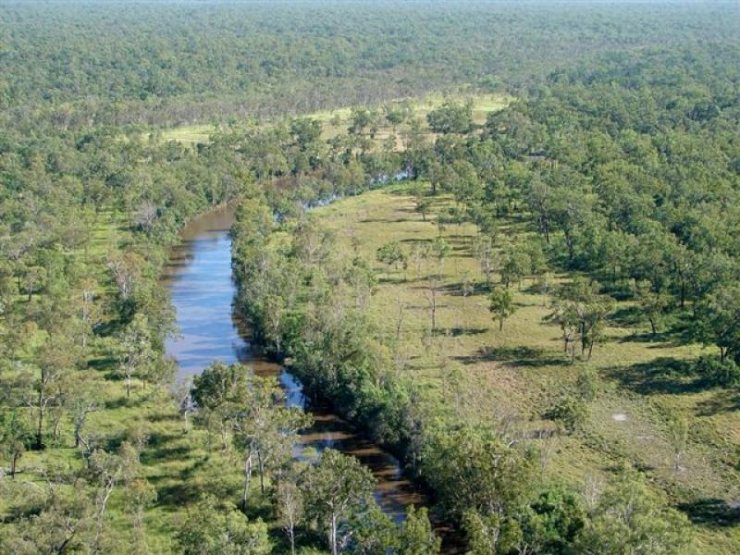 All streams are ephemeral. They flow strongly between December and March and are usually dry by June. Permanent waterholes persist in the major rivers and some swamps. In the wet season much of the Western side is saturated forming an extensive ephemeral wetland.